Develop a customized estimate and plan
We will talk to you about your project and give you an estimate. We put you on our schedule by giving you 3 dates: (1) the uninstall date, (2) the onsite dates, and (3) the reinstall date.
Can't decide on a color? Too many options to choose from? We know how stressful it is to choose a paint color for your home and we are here to help.
We pick up your doors and drawers
On the first day, we ask that you clear off your countertops and empty the items in your drawers. Items in your cabinets only need to be cleared 3", not completely removed. We will come to remove your doors and drawers from your cabinet frames and take them to our shop.
Spray cabinet frames in your home
For 2 days (depending on size), we come to your home to take care of the frames. All countertops, floors, walls, ceilings and appliances are covered for protection. Your cabinet frames are cleaned and sanded just like the doors and drawers. The frames are then sprayer with primer and paint.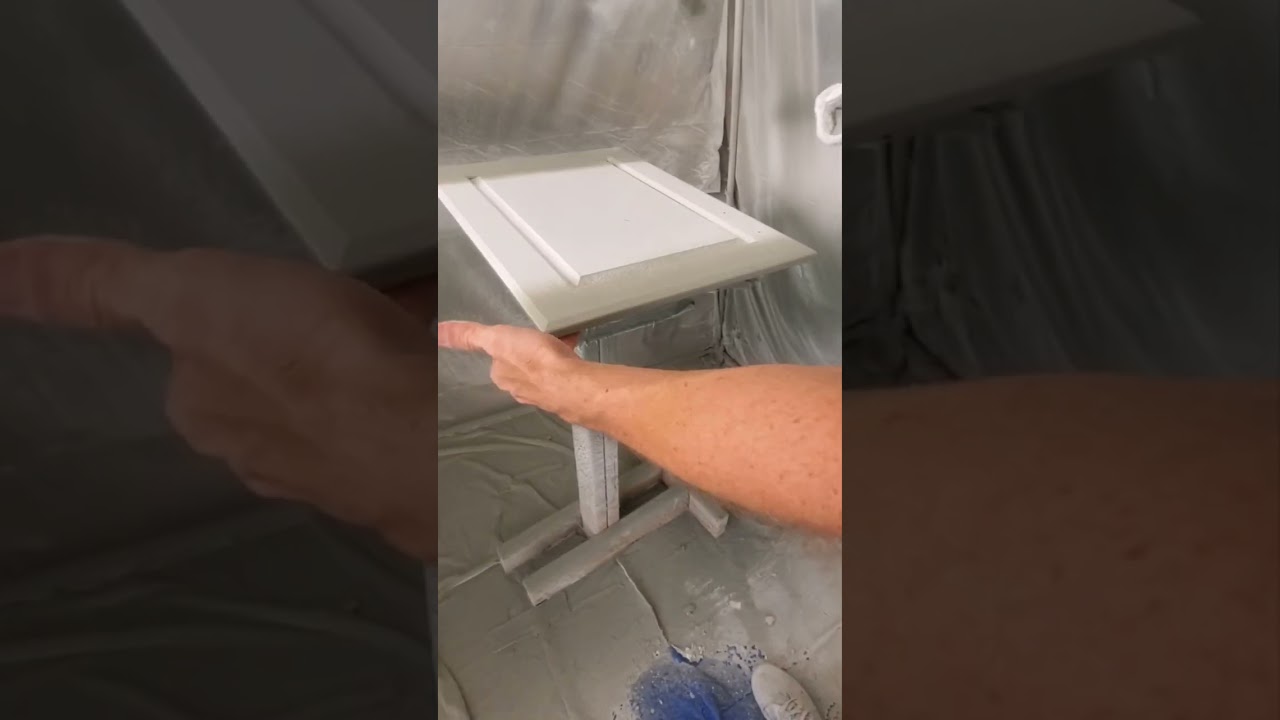 Spraying doors and drawers
All hardware and felt bumpers are removed from your doors. Each piece is cleaned to remove any grease and dirt. Each door and drawer is sanded to dull the finish to provide a strong surface for the primer and paint. Next they are sprayed with a high quality primer. Then, they are sprayed with the best Sherwin Williams Emerald urethane enamel to provide a strong durable finish.
Finally, on the completion day, we assemble and attach hardware, install new bumper pads and reinstall cabinet doors and drawers to the cabinet frames that we refinished in your home. All finishing touches are completed and your space is cleaned before we leave.
Care instructions:
Use a mild dish soap, like Dawn® Platinum, to create a warm water solution, wipe with a soft cloth
Give your Kitchen a cabinet makeover
without the mess or cost of a remodel!
✔
Free No-Obligation Price Estimates
✔
Done in as little as 5 days
✔
Locally Owned & Operated